One thing that always made me want a range rover when I was younger, was the screens in the rear headrests. The thought of having the option of watching videos (yes, actual VHS videos!) while stuck in the back of a car on a road trip was just mind blowing to my teenage self. On buying my very own V8 powered beast, rear screens were one of the first things I wanted to add (since mine originally didn't have them fitted).
This is part 3 of a series on modifying my 2001 Range Rover 'P38'. You can find Part 1 here and Part 2 here
Since my seats and steering wheel weren't in the best condition, I decided to just go all out and buy a whole new interior. I picked up a cream interior with black piping (and those all important rear screens) on ebay for £250 and, one very busy saturday later I had screens!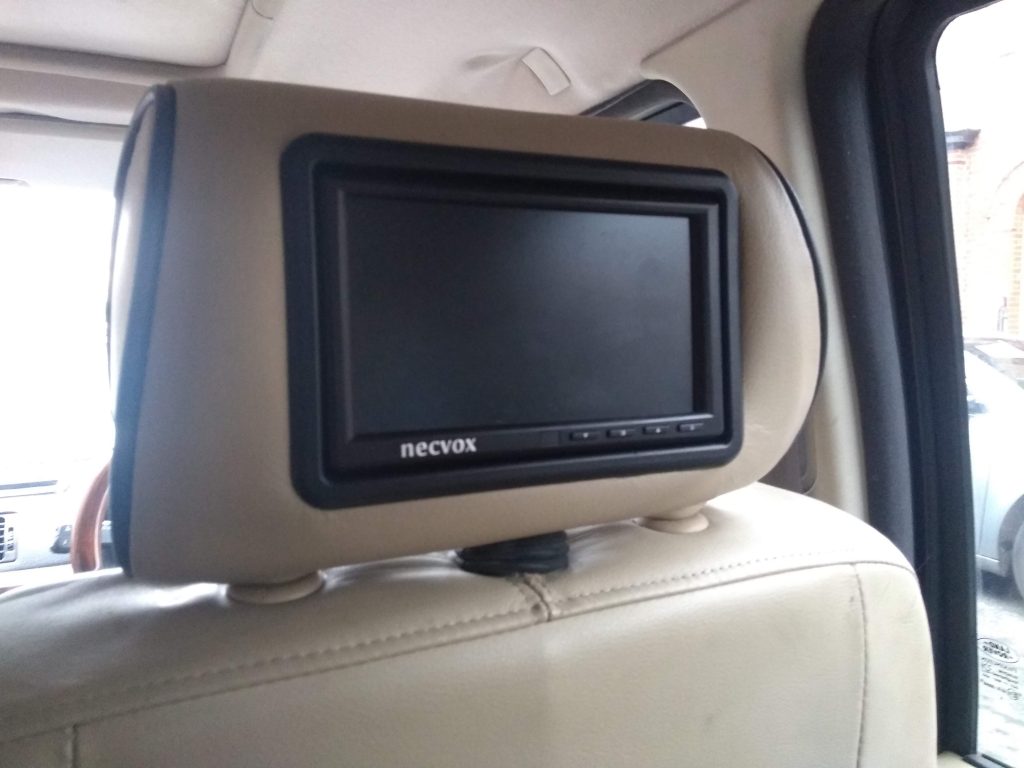 Unfortunately, but unsurprisingly given their age these screens aren't exactly cutting edge… they're standard definition units with an old school s-video input. Obviously that won't do, so I decided to replace them. First though, let's take a look at how the original screens are fitted.
The screen itself fits into a plastic mounting box, which you can see if you push the upholstery back. The sides of the screen have indentations that the box clips to: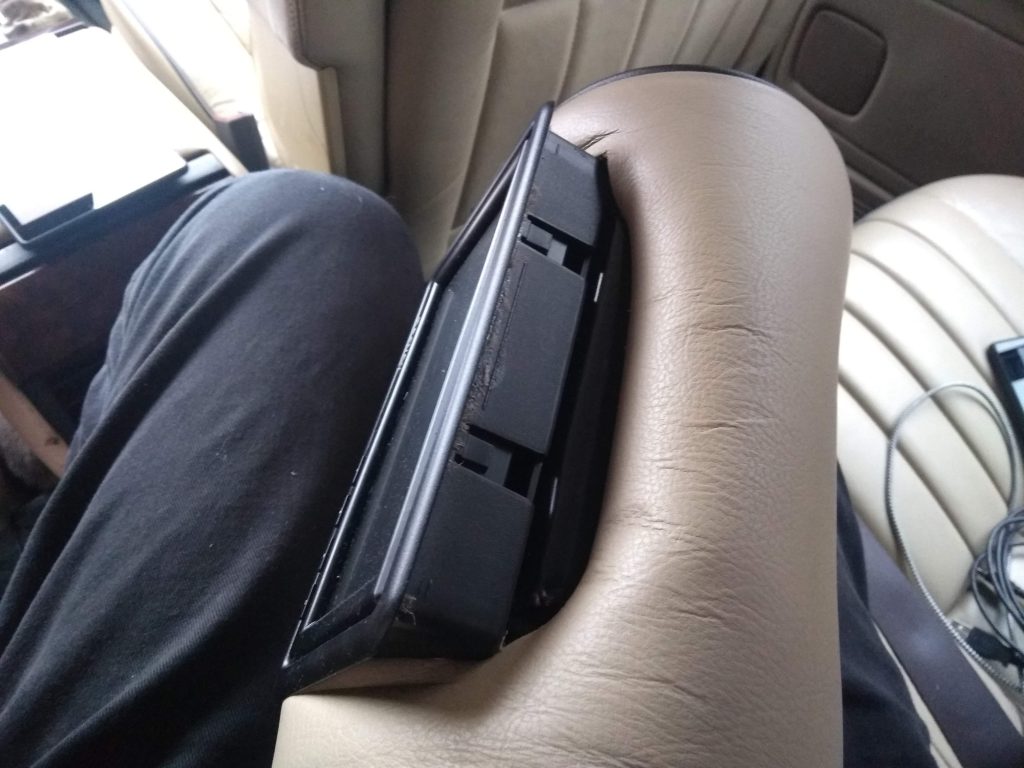 To remove the screen you need to pull the clips outward and the screen will slide forward leaving the empty box. That box is screwed into the headrest, remove those 4 screws and….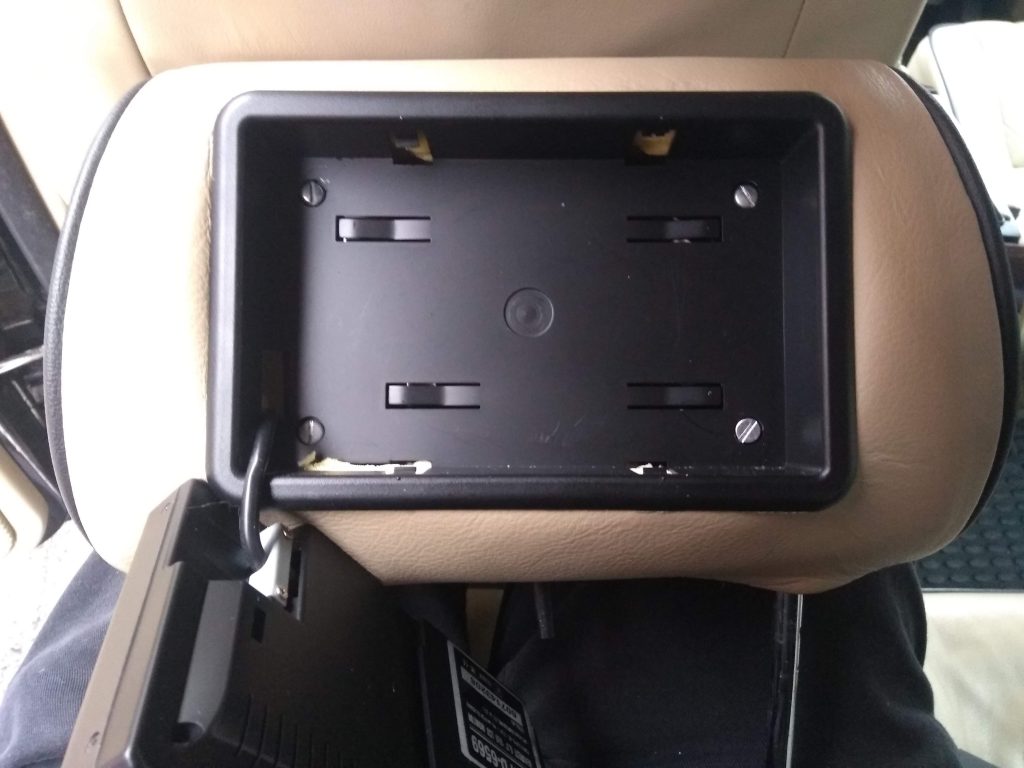 You can see how the mounting box fits into a void rather crudely hollowed out of the headrest here: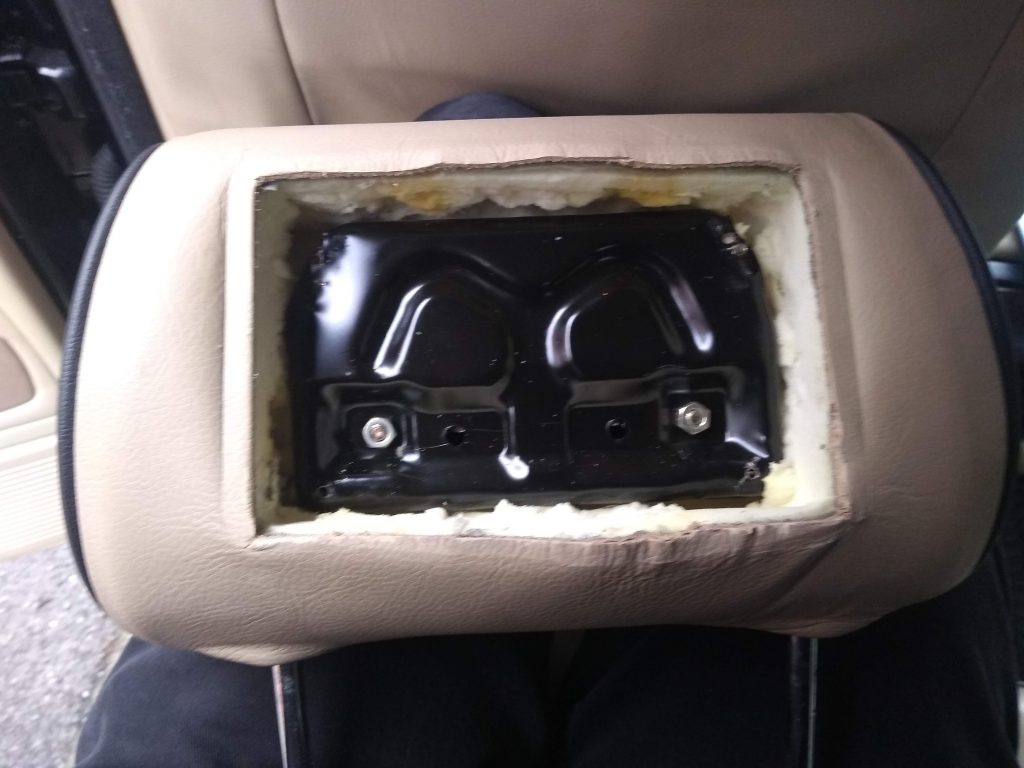 So, with the screen out, what to replace it with? I played around with a cheap android TV box and a 7″ touchscreen (like this one ) but after some issues with the voltage from the car (through a 5v convertor of course) not being clean enough to keep the device powered I turned to an android tablet instead. The best android tablets available at the moment are probably the Amazon fire HD range, as long as you don't mind being locked into the Amazon ecosystem. I picked up a couple of 8″ devices for £49.99 each during the black friday sales and they're solid Netflix / amazon prime capable screens.
After removing the screens I printed up mounting bracket / holders for the tablets (you can find the 3d files for this here) which slot into the existing box.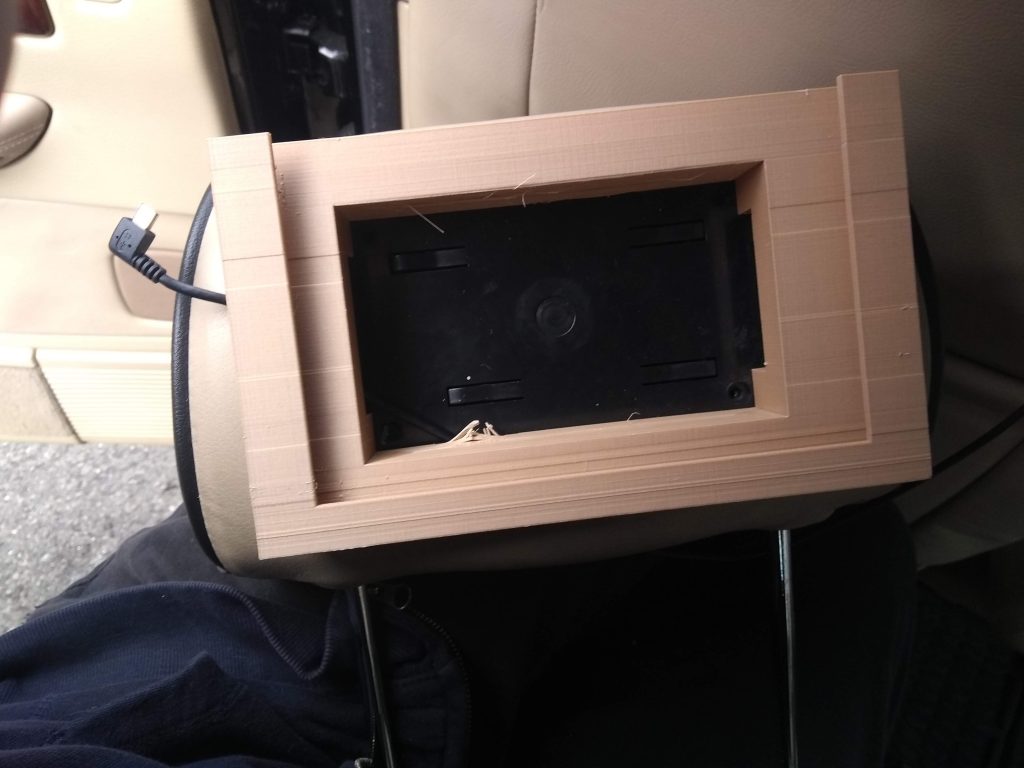 You can see the USB power cable for the tablet there on the left. That runs down the back of the seat where the existing cable for the screen was (in fact, I tied the cables together to pull the USB cable through the seat).
Once the mount is in place, the tablet slides in through the top and the top cover goes on: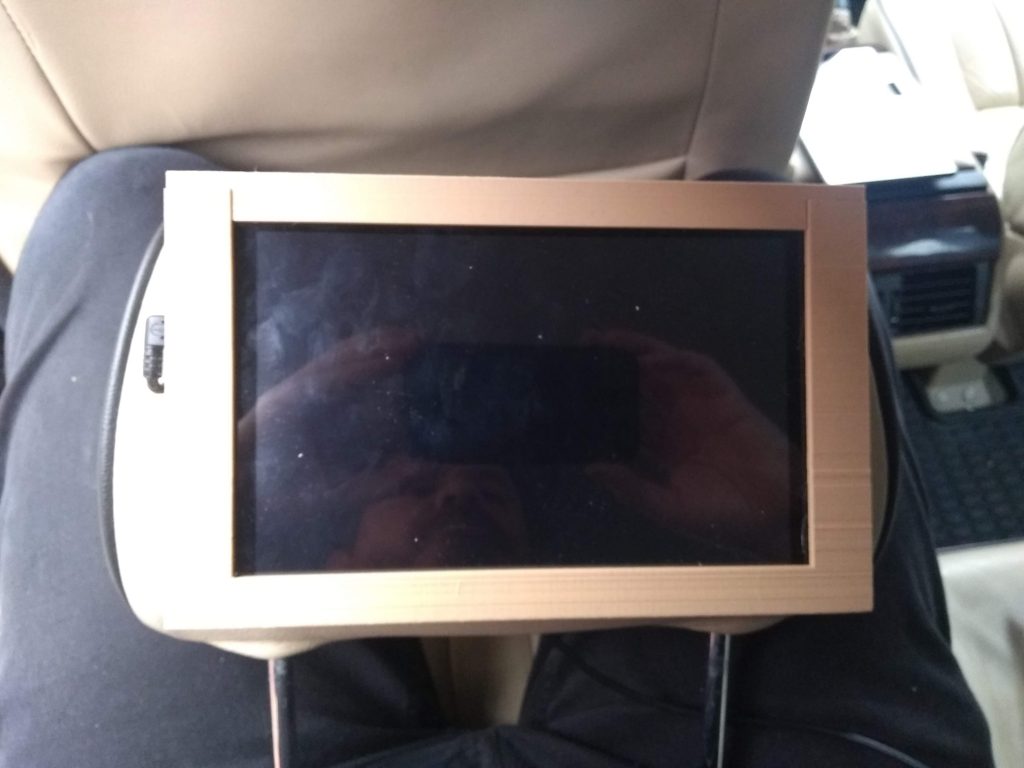 and finally the headrest goes back on with its swanky new tablet: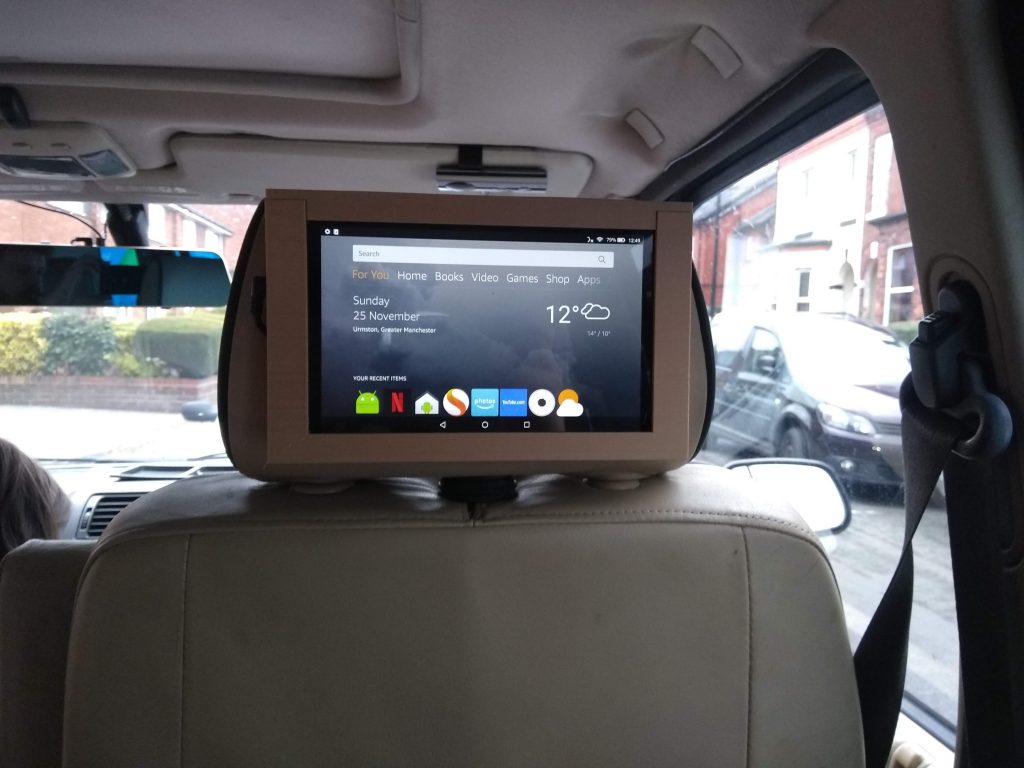 Glamour shot from the tailgate: