I've had limited success doing multi-part posts in the past, but for this little ongoing project I thought I'd give it another go….
At the ripe old age of 38, in April 2018 I passed my driving test (4 minors, all to do with use of mirrors!) and decided to buy my first car. Rather than go for something boring, that just…worked, I thought I'd go for possibly the most troublesome, unreliable and badly engineered car I could find which led to me spending in the region of £2000 on this beautiful boxy vision of british engineering: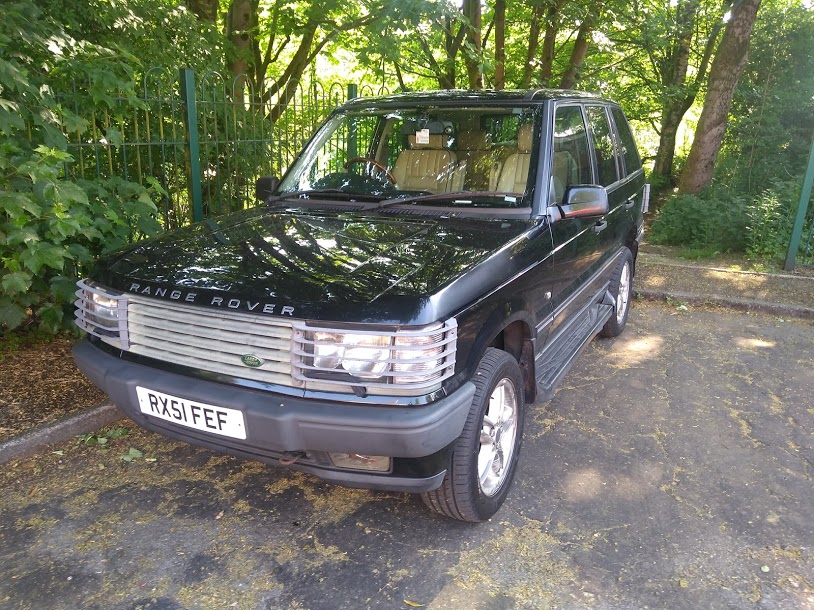 A 2001 Range-Rover (P38A) with a 4.6L V8, converted to run on LPG (so I can actually afford to drive it).
This series of posts will (until I get bored) detail my attempts to combine my love of technology with my love hate relationship with this car.
My first job (after fixing up a couple of minor issues with a wing mirror and the bodywork) was the main centre console. Being a 2001 model, my car came with a state of the art (17 years ago) satellite navigation system, which looked something like this: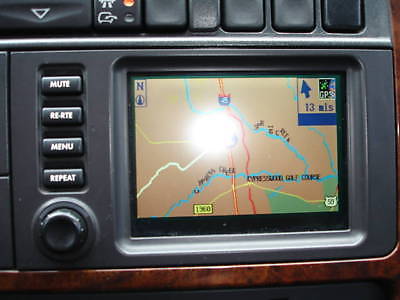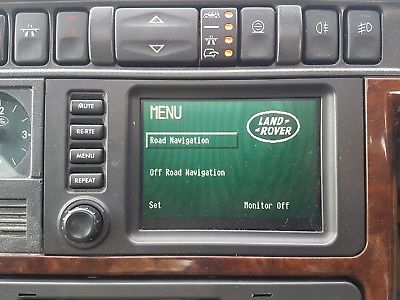 Sexy right?
I decided to go with an android unit, of which there are literally hundreds available, however in what was soon to become a recurring theme the P38 added an additional problem. Well, 2 really. First, the space the sat nav fits into isn't quite a standard '2 DIN' slot. It's about 5mm too small. Why? only Land Rover could tell you. And secondly, the slot is also not deep enough for the majority of car head units. There's about 4 inches of clearance behind the screen.
Luckily, a bit of digging around on some very useful forums (http://landyzone.com mainly) led me to this on ebay. It's standard 2 DIN but (significantly) it's much shallower than other units, only needing a couple of inches of clearance at the back.
And so, one weekend, this happened: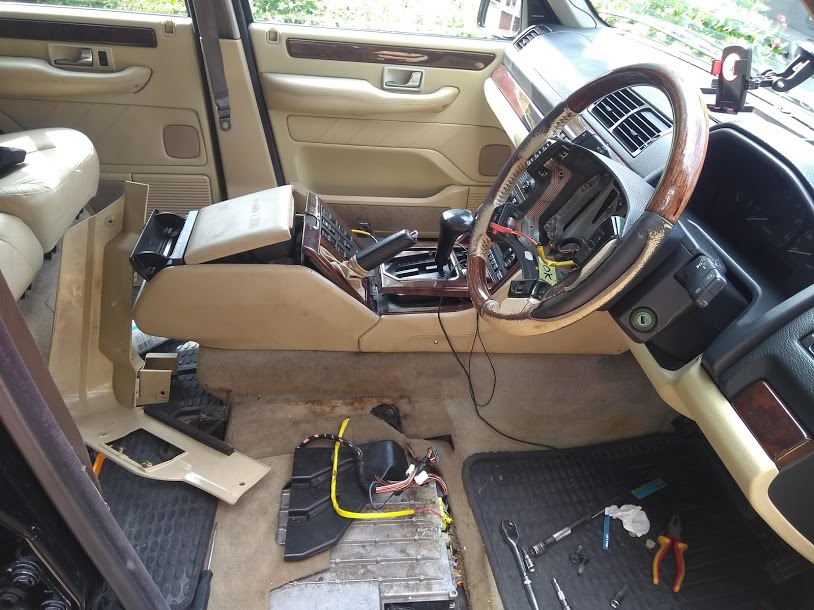 Seats came out for a different project (I bought new seats) but they also gave me a lot more access to where I needed to get to.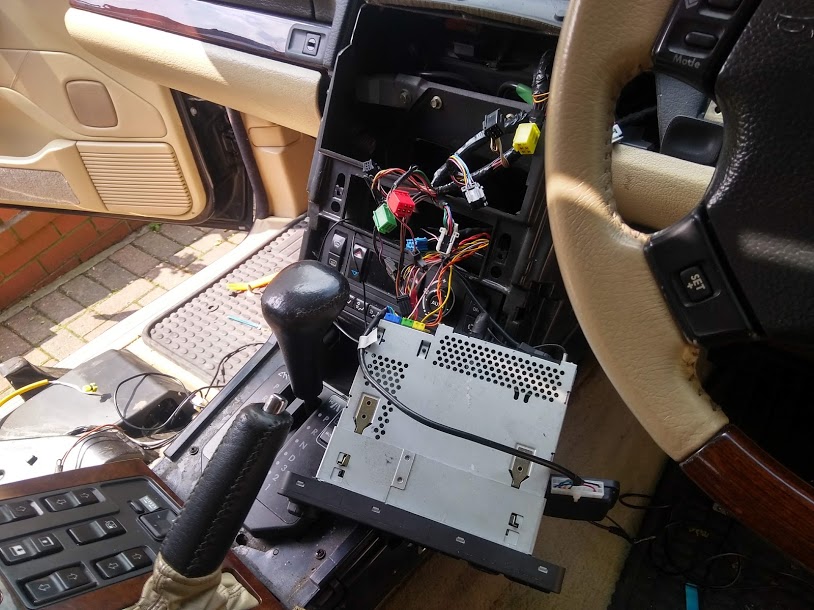 Bonus action shot. You can see the tangled rats nest of wiring here, lots of fun figuring out what goes where. Luckily for my head unit I only needed to locate a battery 12v, a ground and an ignition switched 12v.
For the audio I decided to leave the original stereo in place since the subwoofer in the boot was actually still working (the amp for this is a common source of failure on these cars, so I was pleasantly surprised by this). To connect a standard audio signal into the original stereo head unit, you need one of these Grom audio cable which converts the CD changer connector to an auxilary line in.
To fix the 'Not quite the right size' problem I used a dremel and cut away part of the bottom edge of the hole, then hot glued the unit into position. No pictures of this process unfortunately, because I'm an idiot and didn't think to take any.
And here's the finished article:
It's a bit tricky to see, since the screen blows out the lighting for the rest of the picture but it's running google maps & spotify (and any other android apps really)
So that's the centre console sorted, in my roadmap for future stuff I also have:
Android media streamers with touchscreens in the headrests for rear passengers
Powerfold mirrors (swing in when engine goes off)
Cooled / refrigerated cubby box
Oh, I also painted the front grill and a couple of other bits to improve the appearance, so here's a lovely shot of how it looks currently: