After literally days of hard work (well, a few hours maybe) here's the long awaited 0.6 release of jNag.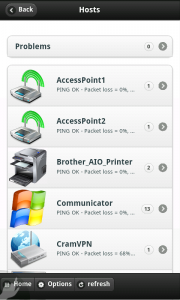 This release offers:
Fancy image support
Full pnp graph support (see all your pnp graphs for your services)
More information for services / hosts
Proper CORS support (should fix issues with iPad / iPhone)
Filters out 'generic event' services (this was annoying me!)
a setup guide!  (well, sort of, I'm not very good at documentation)
Unfortunately there's no demo, since it requires a functional livestatus install, and I don't have one I'm willing to open up to the public… if anyone does have a non-critical nagios install they'd be willing to let me use as a demo server, hit me up via email.
[download id="4″ format="1″]